We present you the safety valves that protect your moving floor equipment from wrong connections, while serving as a robust support for the hydraulic connectors. You can purchase the valve from our online store at the following link: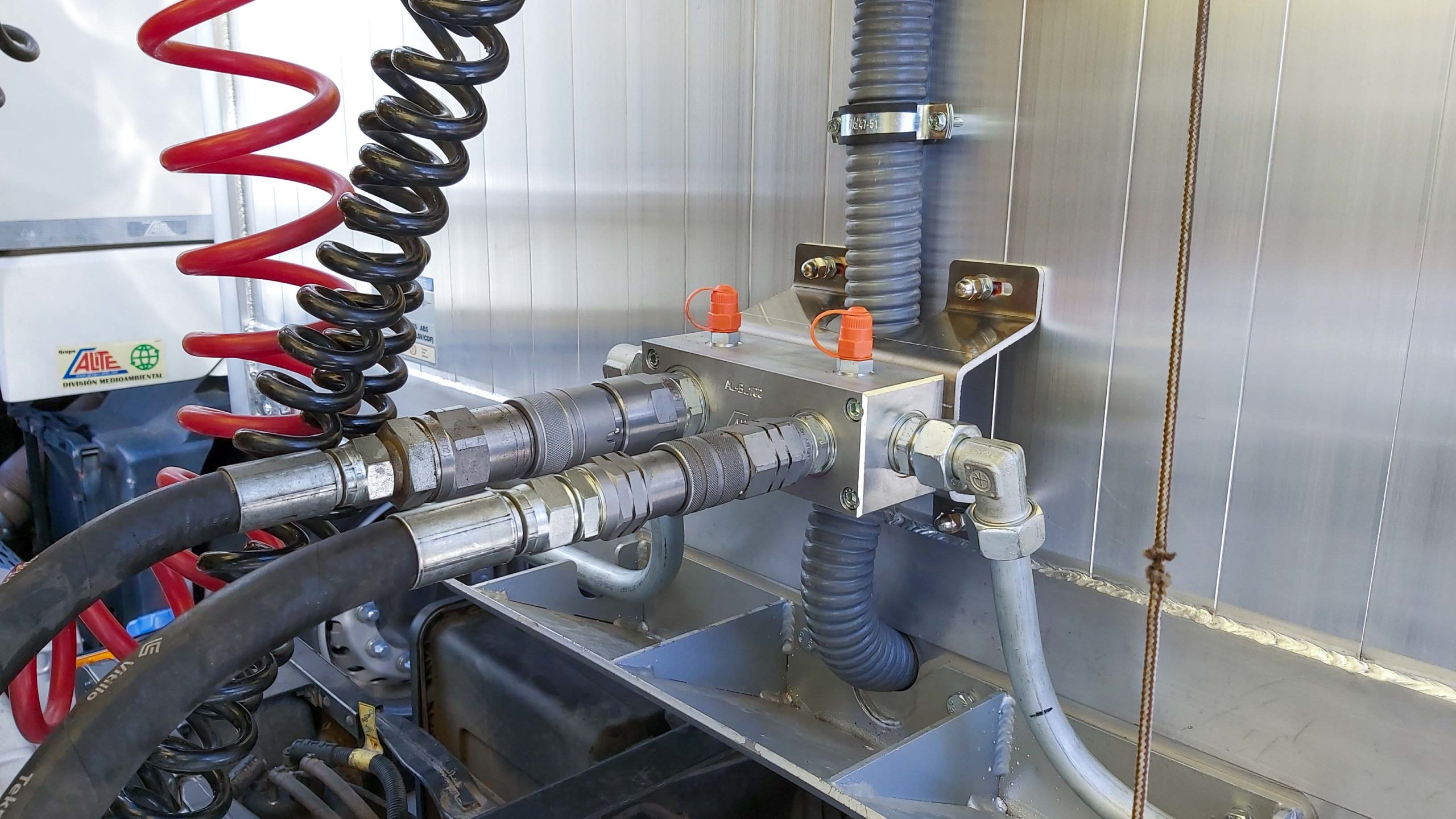 We will put at your disposal more promotions like this or promotion of components through our web store, you can find out through our social networks:
We want to present you a functionality installed as standard in all families of ALITE moving floor semi-trailers. It is a safety valve that protects moving floor equipment against incorrect connections, while also serving as a robust support for the hydraulic connectors between your trailer and the tractor unit.
The ALITE AL-BL100 valve prevents a malfunction in the operation of the moving floor machine when there is (accidentally) an exchange between the pressure and return valves. In the following link we show you an explanatory video so that you understand how it works.
These valves are manufactured by ALITE in AL6082 T6 aluminum through a machining process in a CNC center. They incorporate a non-return valve inside to prevent oil from passing to the moving floor equipment when the pressure hose is connected to the return inlet. In the following link you can see a video where we show you its manufacturing process.
The AL-BL100 ALITE valve mounts as standard anti-drip type flat-faced plugs according to ISO16028 standard so that they can be interchangeable with any brand that complies with said international standard. It is the fastest, cleanest and safest way to connect the hydraulic system of your tractor unit with the semi-trailer.
If you are interested in incorporating this functionality in the vehicles of your fleet, you can purchase this valve separately in our web store.
CUSTOMER ATTENTION: WE HELP YOU IN WHAT YOU NEED