ACCESIBILITY
DO NOT LOSE ANY CUSTOMERS. IT GUARANTEES YOU MORE CARRYING. CHOOSE THE QUANTITY AND POSITION OF THE SIDE DOORS AS YOU WANT ​
STRONG
MAXIMUM PRODUCTIVITY AND PROFITABILITY FROM THE FIRST DAY AND THROUGHOUT ITS LIFETIME. BUILT TO LAST MANY YEARS​
LIGHT
LOAD THE MAXIMUM. BENEFIT FROM ITS LOW EMPTY WEIGHT.
RESISTANT
ALITE IS A SAFE INVESTMENT THE BEST ALLY FOR YOUR BUSINESS.​
LARGE VOLUME
IMPROVE YOUR INCOME. DO NOT LOSE CHARGING POSSIBILITIES​
RELIABLE
SO ROBUST AND RESISTANT THAT WE CAN OFFER YOU THE BEST GUARANTEE ​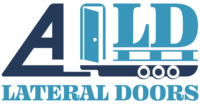 The ALITE family of Lateral Doors (LD) moving floor semi-trailers is mainly designed for side loading thanks to its many side door options.
With a 450 mm high double T aluminium extrusion chassis for the entire range, the LD family is available in three versions depending on the number and arrangement of side entrances. The LP range allows you to fit any possible side door arrangement, with a full-opening model on both sides.
For some versions, we also offer two models depending on the height and load capacity of the coupling pin.
To increase the flexibility of your loading process
The ALITE semi-trailer with moving floor and open box
with configurable side access doors to load as you want.