EXTENDIBLE GONDOLA SEMI-TRAILER DEPRESSED PLATFORM 2 STEERABLE AXLES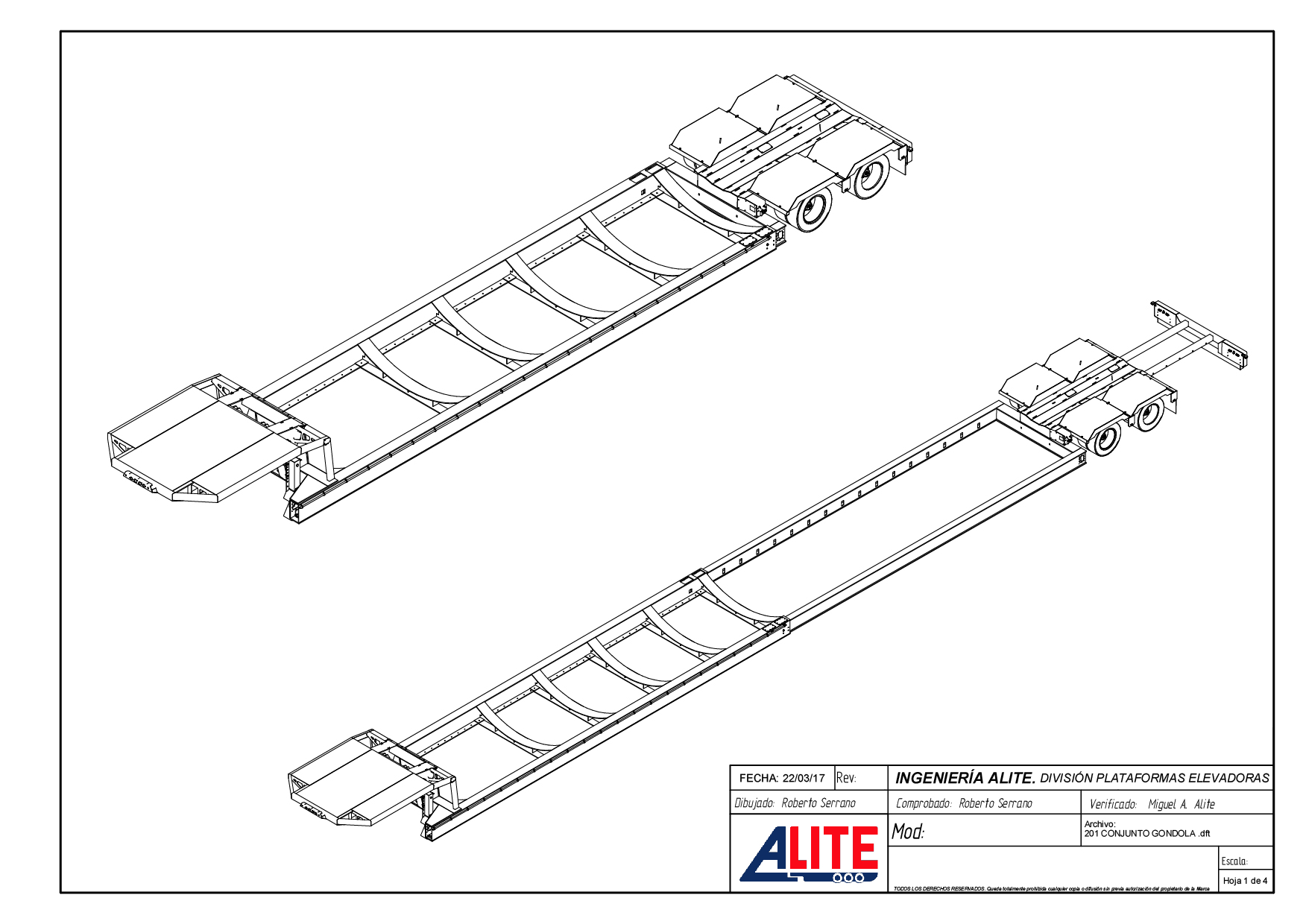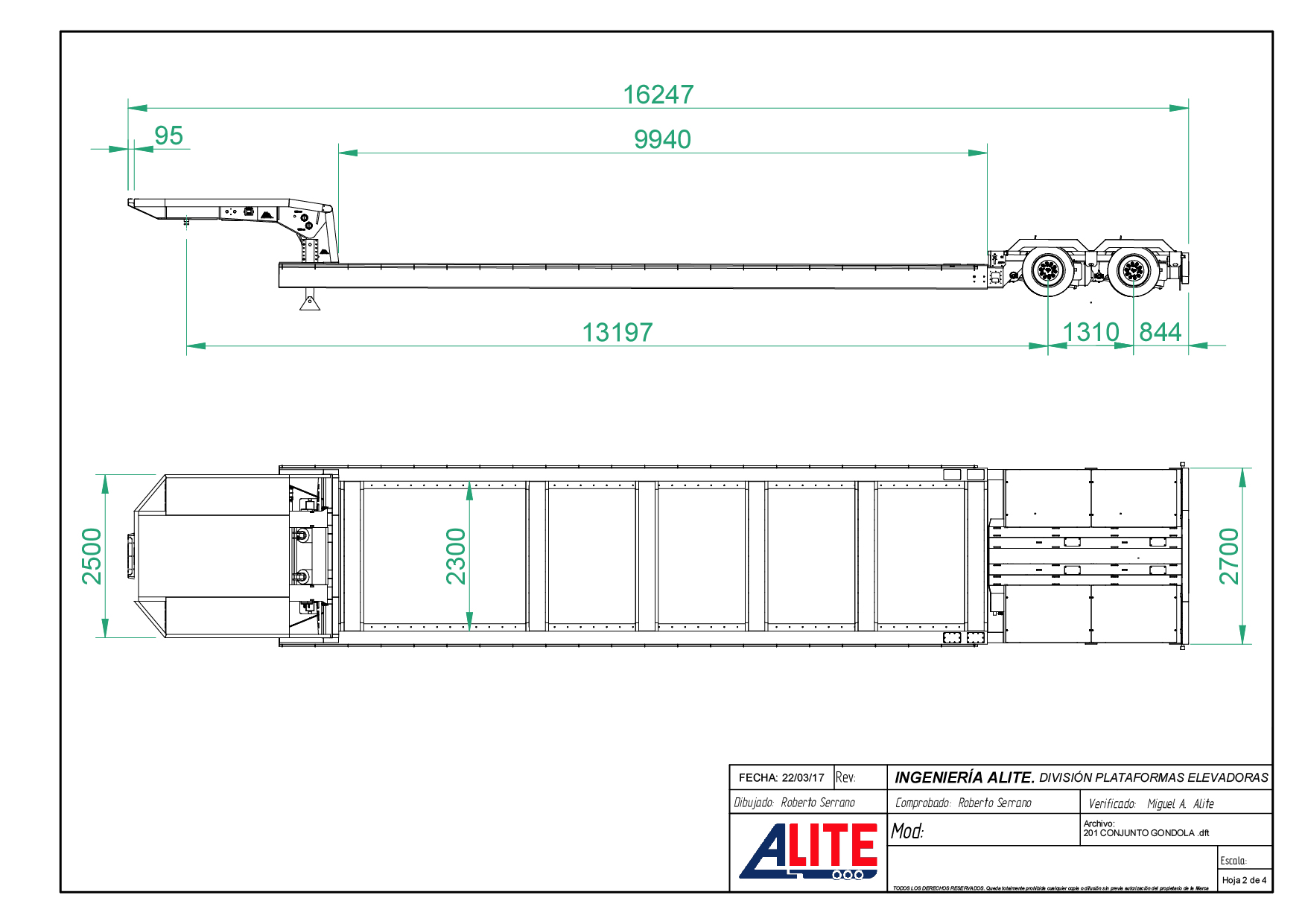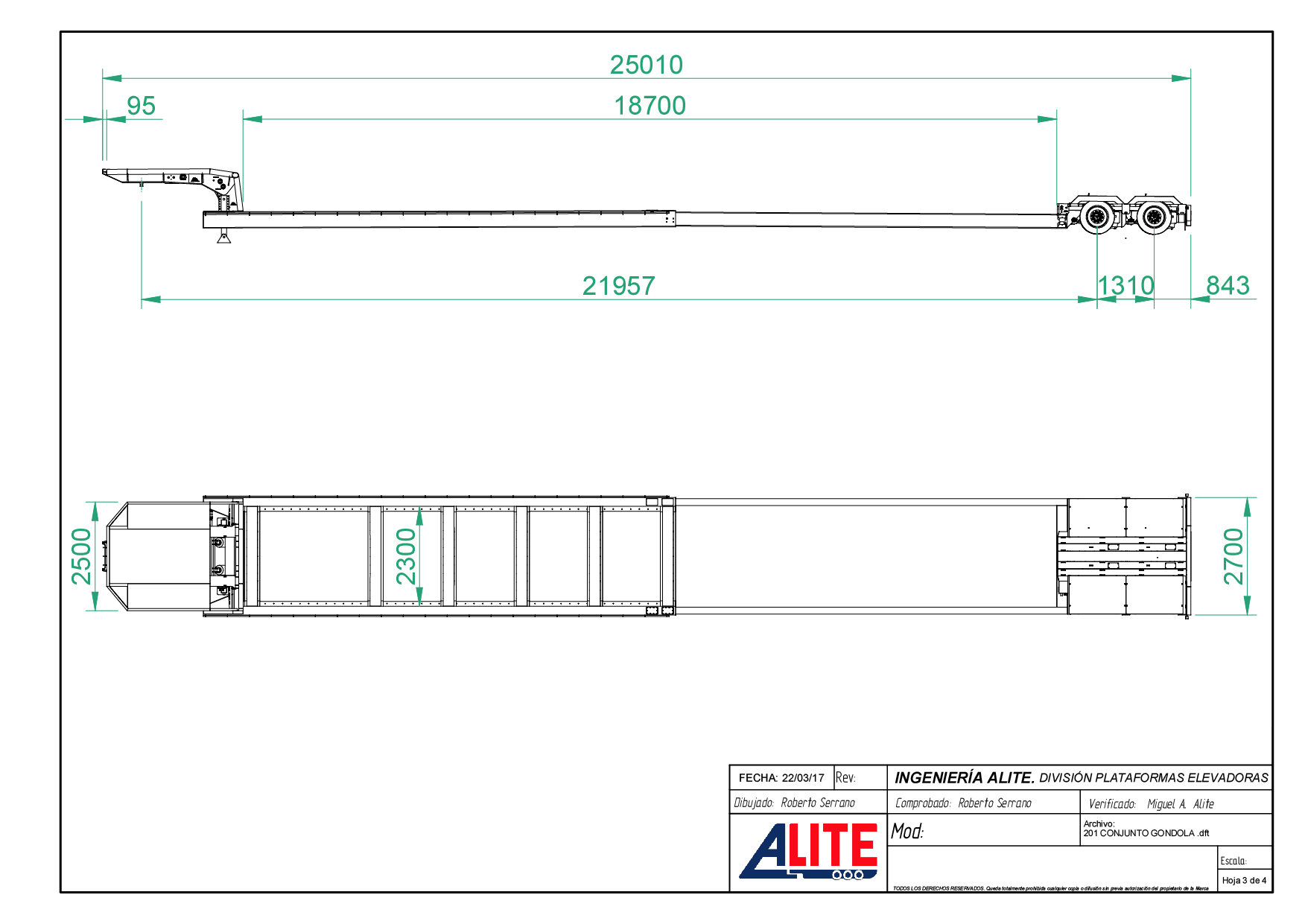 2 axles extendible semi-trailer ALITE PORTA TUBOS MTMA 32.000 kg MMA 28.000 kg.

Gondola 16,247 mm without extensions + tractor head.

Maximum extended length: 27.010 mm + tractor head.

Bed length (without extension): 9.940 mm.

Bed length (maximum extension): 18,700 mm.

Maximum width: VE (special vehicle) 2.700 mm.

Chassis made of Alite S355 JR steel tubular extendible with pneumatic locking.

Hydraulic articulated neck with hydropneumatics system for height adjustment 5th wheel range: 1.100 – 1.500 mm.

2 directional axles BPW 17,5″ Drum brake. MTMA capacity 12.000 kg.

8 tires 235/75 R17.5

3,000 W hydraulic control unit for hydraulic actuation of the steered axles with controls from the tractor.

Full air suspension with double suspension height 200 mm + 80 mm from the ground.

HALDEX EBS Gen 3 pneumatic braking system.

3 x 60 L tanks, 2 for braking system and 1 for suspension system with overflow valve.

ALITE rear underrun protection device with Alite extendable extension.

Lighting and light signaling device in accordance with regulations.